The ACT report hopes to be a seminal piece of work—a blueprint for anyone who wants to promote equity in tech.
The Catalyze Tech Working Group spent a year deeply considering what it would take to transform DEI outcomes in tech. The result is The ACT Report: Action to Catalyze Tech, A Paradigm Shift for DEI, which lays out four recommendations and 10 actions that tech companies and leaders can take to truly shift the DEI paradigm. It includes concrete steps companies can take, as well as a variety of resources and Tool Kits that your teams can use to advance your goals. Critically, it takes account of the business realities facing leaders and companies who want to drive change.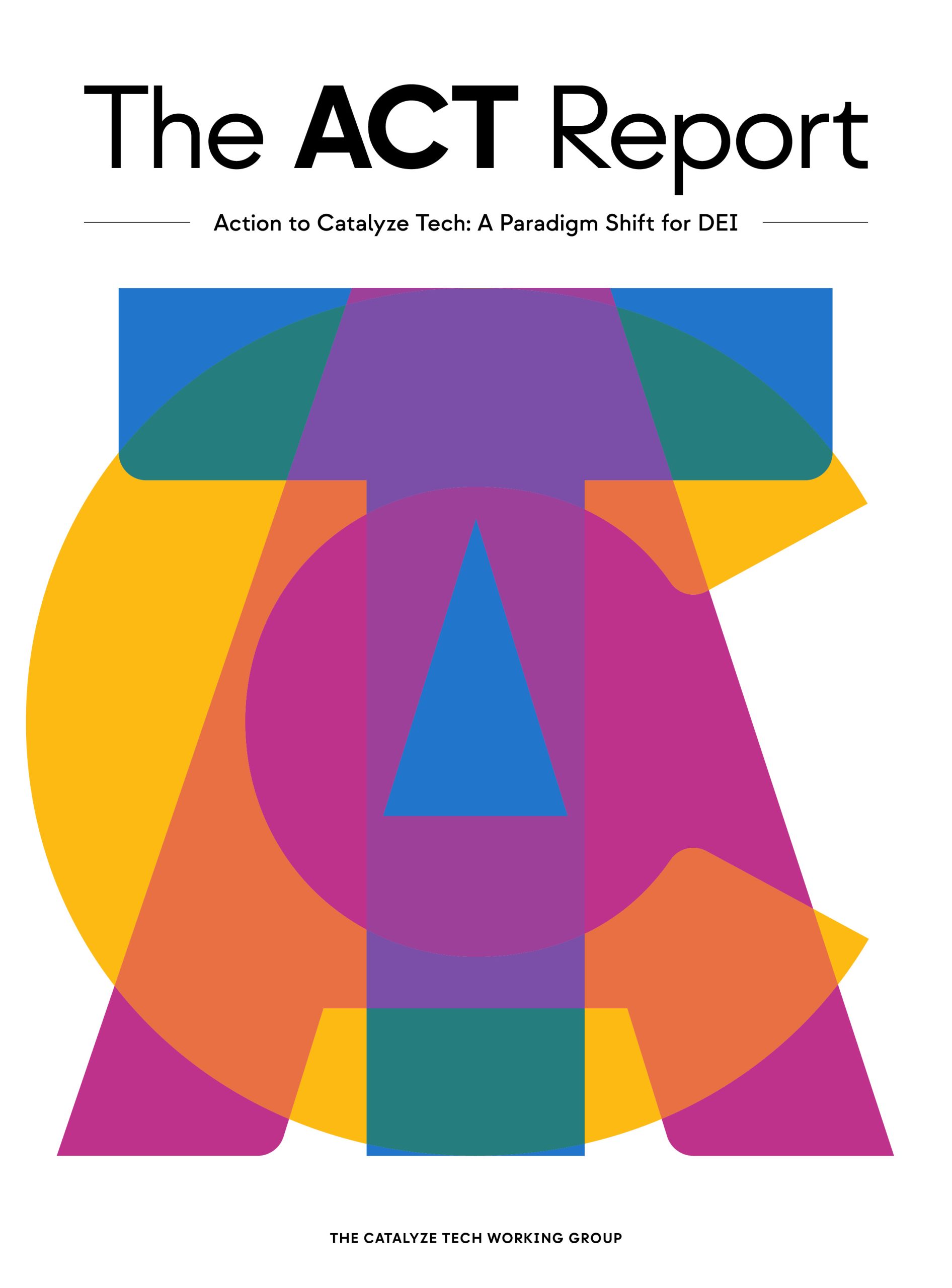 What's Inside?
INTRODUCTION
Executive Summary
An Invitation to Tech Companies
Founding Signatories
Endorsers and Contributors
A Brief History of DEI in Tech (And Why It Failed)
What Should Tech Companies Do?
Paradigm Shift
The Path Forward: Cradle to Career
SECTION I: OUR APPROACH
M.O.S.T. Important Recommendations
Systems Thinking
How to Use This Report
SECTION II: RECOMMENDATIONS
A Detailed Summary of Recommendations
Model and incentivize inclusive leadership
Operationalize DEI throughout the business
Share DEI data, metrics and goals
Transform pathways into tech for underrepresented talent
Venture Capitalists and Start-Ups
SECTION III: SUSTAINING CHANGE
Tech Equity Accountability Mechanism (TEAM)
Requirements to Become an ACT Report Signatory
APPENDIX
Acknowledgments
Glossary
A Detailed Summary of Tool Kits
Endnotes